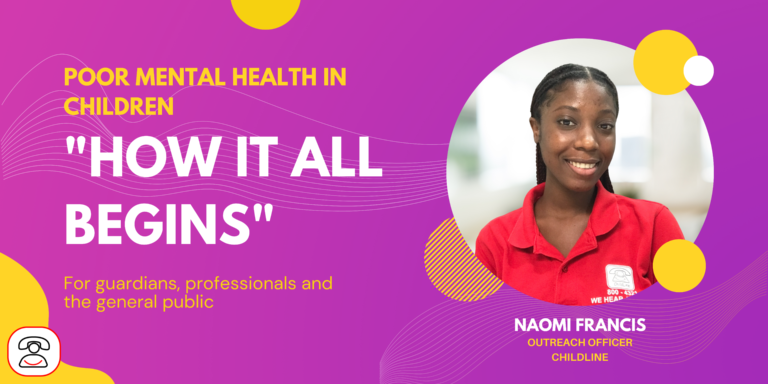 In 2021 alone, 38% of all the calls and webchats received by ChildLine's helpline were related to depression, anxiety, self-harm and suicidal ideation.
Poor mental health is a serious concern among children, with harrowing, life-long consequences. But what is it about children that make them so vulnerable to mental health challenges and how do we navigate these issues as parents, guardians, professionals and members of the public?
Overview
Title: Poor Mental Health in Children: How It All Begins
Date: Tuesday, July 26th 2022
Time: 12PM EST
Duration: 40 minutes
CLICK HERE TO JOIN THE MEETING!
You Will Learn To
Describe why children are vulnerable to poor mental health
Explain the contemporary mental health concerns affecting children
Describe how mental health concerns in children can be positively addressed
Join the Meeting