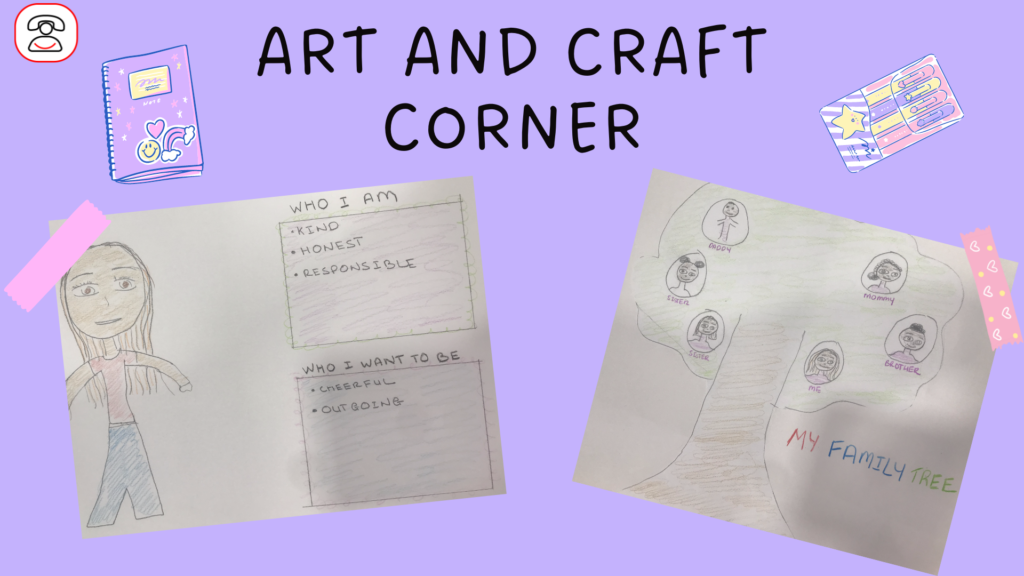 On Day 3 and Day 5 of ChildLine's Virtual August Camp, you would have completed the following Art and Craft activities; "Who I Am & Who I Want To Be" and "My Family Tree". Submit pictures of your activities below! (Submitted items may be featured on/in ChildLine's social media or newsletter).
Thank you for your participation!
Submit Your Art and Craft Activities Here!