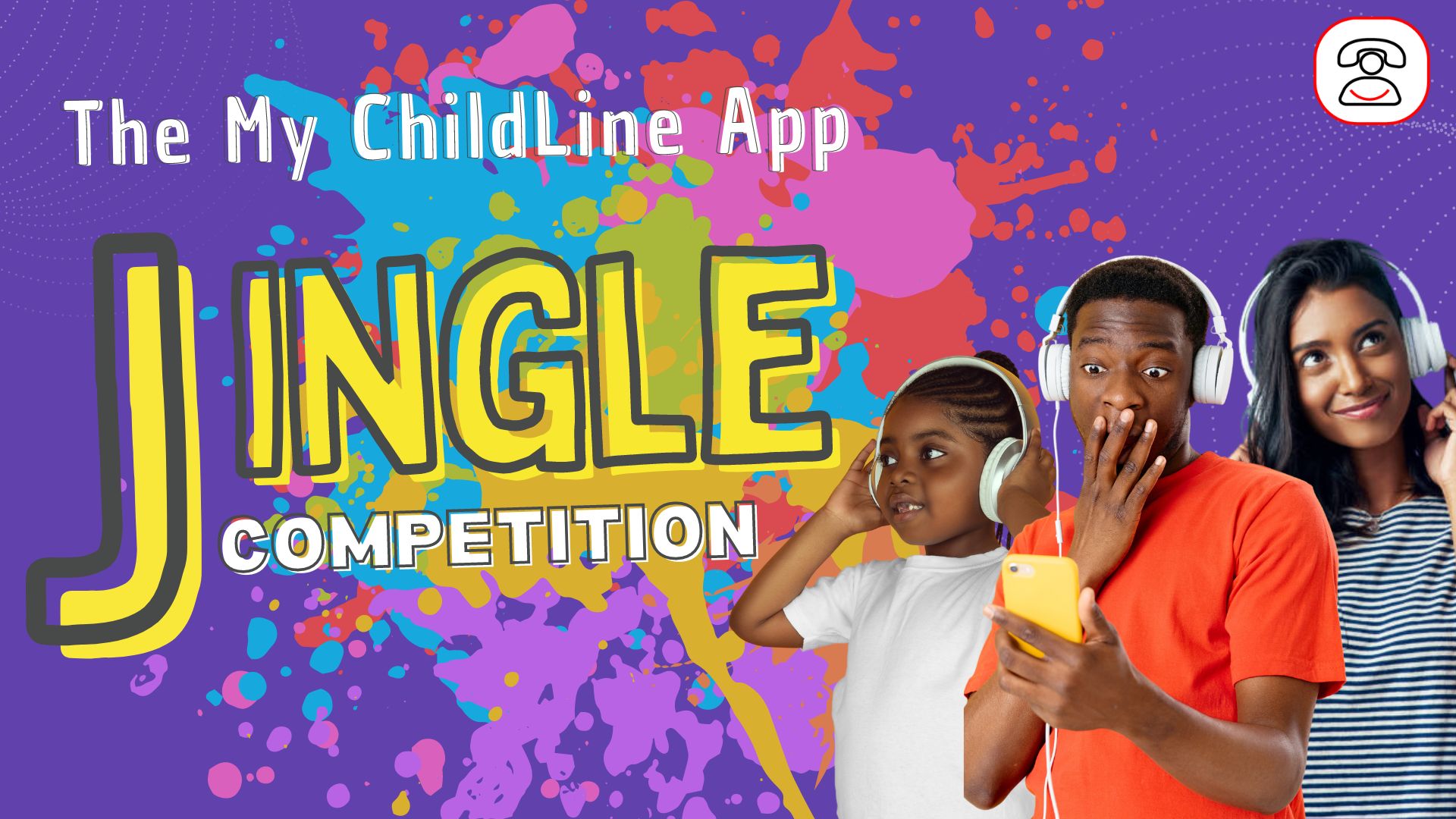 In commemoration of World Children's Day 2022, ChildLine is hosting a Jingle Competition on the theme: "My ChildLine App"
Eligibility Requirements
Participants must be enrolled at any of the following institutions:
Primary School
Secondary School
Junior Life Centre
Children's Residential Home
Important Dates/Details
Only jingles submitted on or before November 18th, 2022 by 4 PM will be accepted
Winners will be announced on November 25th, 2022
Individual and group prizes will be given to winners of each eligible institution. Groups must contain a maximum of 5 individuals.
Technical Specifications
Jingles must contain voice, original lyrics and musical accompaniment
The jingle must include any variation of one or more of the following words or messages:

My ChildLine App

Child protection

Child rights

My Child App Resources (i.e. the resources found in the app)

Mood Tracker

Personal Diary

Request Counselling

Live Webchat

Child-Friendly Spaces
E.g. "It's an 

app

 for you, it's an 

app

 for me, download the 

My ChildLine App

 for free!"
Jingles submitted must be 30-60 seconds in length
The jingle must be submitted via email as an audio track in MP3 format to the following email address: outreach@childlinett.org
Entries must not contain any content that is obscene or offensive or communicates messages inconsistent with the vision and values of ChildLine Trinidad and Tobago. Click here for more information about the organization.
Evaluation Criteria
All jingles will be evaluated based on the following criteria:
Voice and creativity
Original lyrics
Whether it reflects the essence of the My ChildLine App
The jingle is "catchy" and memorable
Adherence to the time limit
Adherence to eligibility requirements
Adherence to the technical specifications
Submission Guidelines
The jingle should be submitted via email as an audio track in MP3 format to the following email address: outreach@childlinett.org
Email subject line: "MCA Jingle Competition"
The following must be included in the email body:

Name of participant (s)
Age (s) of participant (s)
School/Institution name
Contact number for the school
Name of Principal/Supervising Teacher/Supervisor
Copyright Infringement Notice
Musical accompaniments MUST BE ROYALTY AND COPYRIGHT-FREE. Failure to ensure this will result in disqualification.
Disclaimers
ChildLine maintains the exclusive right to utilize the winning jingles to promote the My ChildLine App and related assets.
Participants agree to the use of their name, voice, photograph/video, or likeness for advertising and promotional purposes in any and all media.
The winning jingle will be credited to the successful authors, however, the jingle will become the exclusive property of ChildLine Trinidad and Tobago.
Helpful Resources
Find royalty-free music here: BenSound, Canva
Want an example of a jingle? Click here